Introducing Reach Two Together Buddy Program - Empowering Youth, One Connection at a Time
Are you passionate about making a positive impact in the lives of young individuals in our community? Reach Two is excited to announce the launch of our newest initiative, the Reach Two Together Buddy Program, set to commence this Fall. We are looking for dedicated volunteers like you to join us in this transformative mentoring program.
The Reach Two Together Buddy Program aims to create meaningful connections between mentors and youth, fostering a supportive environment where personal growth and development can thrive. Through one-on-one mentoring relationships, we believe in empowering our youth to overcome challenges, build resilience, and unlock their full potential.
One-on-One Mentoring: Each mentor will be paired with a young mentee, creating a lasting bond built on trust, support, and guidance.

Regular Engagements: Mentors and mentees will meet on a consistent basis, whether it's in person, virtually, or through group activities, fostering ongoing connection and learning opportunities.

Personalized Support: Mentors will provide guidance, encouragement, and a listening ear, helping mentees navigate life challenges and discover their strengths and passions.

Skill Development: Mentors will assist mentees in developing essential life skills, setting goals, and exploring opportunities for personal and academic growth.

Community Involvement: We encourage mentors and mentees to participate in community events and initiatives, promoting a sense of belonging and social responsibility.
By becoming a Reach Two Together Buddy Program volunteer, you have the opportunity to make a significant difference in the lives of our youth. Whether you have prior mentoring experience or are simply driven by a desire to help others, we welcome individuals from all backgrounds and walks of life to join our team.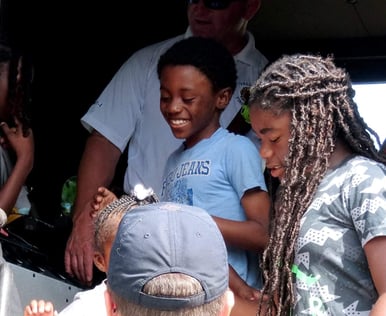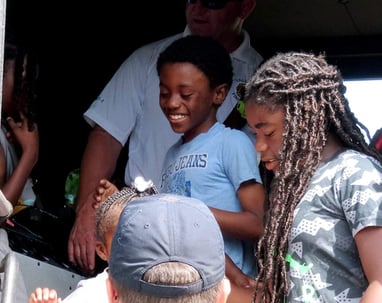 Join as a Volunteer: By becoming a mentor, you can provide the guidance and support that young individuals need to thrive. Your time and commitment can make a lasting impact.

Refer a Youth: If you know a young person who could benefit from the guidance and support of a mentor, please refer them to our program. Together, we can empower more youth in our community.
To learn more about the Reach Two Together Buddy Program and how you can get involved, please visit contact us directly. Together, let's create a brighter future for our youth and build a community where every individual has the opportunity to reach their full potential.
Note: The Reach Two Together Buddy Program is subject to current health and safety guidelines, and program details may be adjusted accordingly to ensure the well-being of all participants.